–UPDATE–
We have been sent a few messages that reveal the maker of this one of a kind synth!
"This synth was created by my friend Tim Adams (RIP). I have his very first modular system he built."
-Richard Devine
"I was very pleasantly struck seeing the Blue Modular! My late friend Tim Adams constructed it in the 90′s, ultimately selling. Tim also made instruments for Pauline Oliveros Richard Devine, Dick Robinson, and others before his passing in 2006.
It's great seeing his instrument out there!"
-Don Hassler
A rare hand built custom Blue Modular Synth recently repaired by The Analog Lab. There was no documentation on this synth, all the wires were red, and there were some "creative" mounting methods for the power supply and pc boards.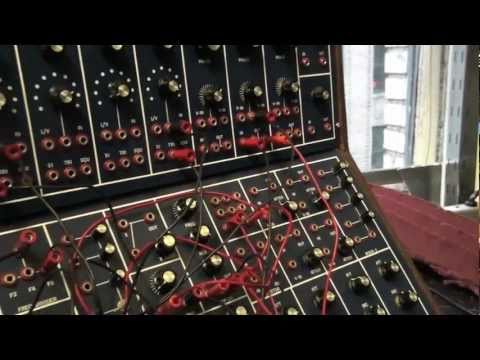 More pictures at our flickr:
Related posts: